STRUCTURAL
MAGAZINE
ISSN 2282-3794 è dal 1987 la testata di approfondimento tecnico-scientifico di Structural Web, rivista indipendente [già l'
Edilizia
dal 1987 al 2010 e l'
Edilizia/Structural
(ISSN 1593-3970) pubblicata fino al 2012 in formato cartaceo].
Diretto da Donatella Guzzoni dal 1991, con la collaborazione di un rinnovato Comitato Editoriale Internazionale costituito da membri di provenienza scientifica affiliati ad universitĂ  e ad enti di ricerca, STRUCTURAL MAGAZINE pubblica, a cadenza bimestrale, i contributi dei maggiori esperti nel settore dell'ingegneria strutturale e della tecnologia per l'edilizia. Tutti i contributi sono sottoposti a procedura di refereeing (vedi CODICE ETICO). Sono attualmente in corso le procedure di accreditamento SCOPUS, la banca dati di Elsevier, per i media tecnico scientifici a livello mondiale.
STRUCTURAL
MAGAZINE
ISSN 2282-3794, founded in 1987, is the technical-scientific journal of Structural Web [previously l'
Edilizia
, from 1987 to 2010, and l'
Edilizia/Structural
(ISSN 1593-3970), a printed publication until 2012, when it became a digital magazine] STRUCTURAL MAGAZINE is an independent bi-monthly publication, led since 1991 by Donatella Guzzoni, Structural Engineer, Editor-in-Chief, in collaboration with a renewed international Editorial Board, whose members possess a scientific background and are affiliated with various Universities and Research Institutes. STRUCUTRAL MAGAZINE publishes contributions by outstanding experts in the fields of Structural Engineering and Building Technology. All submitted papers undergo a review process (see PUBLICATION ETHIC). SCOPUS indexing process is currently underway (SCOPUS - Elsevier database, for technical-scientific media at global level).
Donatella Guzzoni

Carmen Andrade Perdrix
Constantine Spyrakos
ASSOCIATE EDITOR


Carmen Andrade Perdrix
International Centre for Numerical Methods in Engineering (CIMNE), Spain
Constantine Spyrakos
NTUA, National Tech. Univ. of Athens, Greece
Antonio Borri

Roberto Felicetti

Filiberto Finzi

Lorenzo Jurina

Luigi Coppola

Gaetano Manfredi

Angelo Masi

Franco Mola

Carlo Poggi

Enzo Siviero

Antonio Sproccati

Maurizio Piazza

Claudio Bernuzzi

Gianni Royer Carfagni
Alfredo Cigada

Antonio Nanni

Antonio Occhiuzzi

Edoardo Cosenza

Stefano Pampanin
Roberto Crocetti

Bernhard Elsener

Domenico Asprone
Bruno Briseghella

Maddalena Carsana

Sara Cattaneo

Suwen Chen

Eugenio Chioccarelli

Mario Collepardi

Hugo Corres Peiretti

Annalisa Franco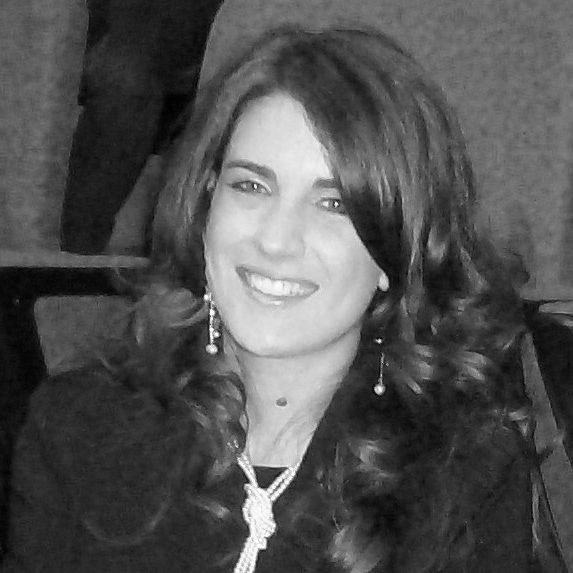 Giammaria Gabbianelli

Laura Galuppi

Ivan Giongo

José Hayakawa Casas
Cristiano Loss

Stefano Manzoni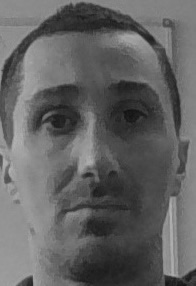 Jaime Migone Rettig

Roberto Nascimbene

Elena Redaelli

Giuseppe Santarsiero

Vassilis Sarhosis

Francesca Sciarretta

Marco Simoncelli

Romina Sisti

Flavio Stochino

Magdalini Titirla

Leonardo Todisco

Roberto Tomasi

EDITORIAL BOARD
Domenico Asprone, UniversitĂ  di Napoli Federico II, Italy
Claudio Bernuzzi, Politecnico di Milano, Italy
Antonio Borri, UniversitĂ  degli Studi di Perugia, Italy
Bruno Briseghella, College of Civil Engineering Fuzhou University, Fujian, China
Maddalena Carsana, Politecnico di Milano, Italy
Sara Cattaneo, Politecnico di Milano, Italy
Suwen Chen, College of Civil Engineering Tongji University Shanghai, China
Eugenio Chioccarelli, Università degli studi "Mediterranea" di Reggio Calabria, Italy
Alfredo Cigada, Politecnico di Milano, Italy
Mario Collepardi, Presently President of ENCO, Villorba, Italy
Luigi Coppola, UniversitĂ  degli studi di Bergamo, Italy
Hugo Corres Peiretti, Universidad Politécnica de Madrid, Spain
Edoardo Cosenza, UniversitĂ  degli Studi Napoli Federico II, Italy
Roberto Crocetti, KTH Royal Institute of Technology, Stockholm, Sweden
Bernhard Elsener, ETH ZĂĽrich, Institut fĂĽr Baustoff, Switzerland
Roberto Felicetti, Politecnico di Milano, Italy
Filiberto Finzi, Milano, Italy
Annalisa Franco, ITC- CNR Sede Centrale di San Giuliano Milanese
Giammaria Gabbianelli, Scuola Universitaria Superiore IUSS Pavia, Italy
Laura Galuppi, UniversitĂ  di Parma, Italy
Ivan Giongo, UniversitĂ  di Trento, Italy
José Hayakawa Casas ICOMOS, International Council on Monuments and Sites, Perú
Lorenzo Jurina, Politecnico di Milano, Italy
Cristiano Loss, The University of British Columbia,Vancouver, Canada
Gaetano Manfredi, UniversitĂ  degli Studi Napoli Federico II, Italy
Stefano Manzoni, Politecnico di Milano,Italy
Angelo Masi, UniversitĂ  della Basilicata, Italy
Jaime Migone Rettig - Universidad internacional di Santiago del Chile (Uisek), Chile
Franco Mola, Politecnico di Milano, Italy
Antonio Nanni, University of Miami, USA
Roberto Nascimbene, IUSS Pavia, Italy
Antonio Occhiuzzi, ITC-CNR, Italy
Stefano Pampanin, Sapienza UniversitĂ  di Roma, Italy; University of Canterbury, New Zealand
Maurizio Piazza, UniversitĂ  degli Studi di Trento, Italy
Carlo Poggi, Politecnico di Milano, Italy
Elena Redaelli, Politecnico di Milano, Italy
Gianni Royer Carfagni, UniversitĂ  di Parma, Italy
Giuseppe Santarsiero, UniversitĂ  della Basilicata, Italy
Vassilis Sarhosis, University of Leeds, UK
Francesca Sciarretta, Université de Cergy-Pontoise, France
Marco Simoncelli, Politecnico di Milano, Italy
Romina Sisti, UniversitĂ  degli Studi Napoli Federico II, Italy
Enzo Siviero, UniversitĂ  eCampus, Italy
Antonio Sproccati, Mantova, Italy
Flavio Stochino, UniversitĂ  di Cagliari, Italy
Magdalini Titirla (LMSSC), Conservatoire National des arts et métiers, Paris, France
Leonardo Todisco, Universidad Politécnica de Madrid, Spain
Roberto Tomasi, Norwegian University of Life Science (NMBU), Norway